Mad Jack's 5 – Saturday 11th November 2017
A Race under UKA rules. Full Licence - 2017-28070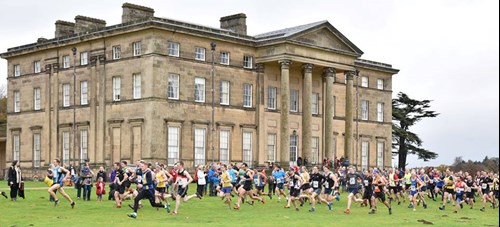 This race is a joint venture between Shrewsbury AC and the National Trust. Now in its tenth year this race is set in the extensive grounds of the National Trust's Attingham Park The multi-terrain course is approximately 5 miles.                                                                  
The majority of the course is off road and includes a mixture of pasture land where cattle, sheep and deer can be seen. The course also passes through wooded areas with obstacles such as fallen trees. Also included are several wet / marsh areas (dependent upon weather conditions leading up to the race and on the day).
Mad Jack's pond Just before the finish the course takes in the "pond" where competitors  run or wade through still water that is approximately 0.5 metres deep. This can be very muddy and obviously cold, be prepared for this popular feature at the end of the race.
Congratulations to the 1st Male - David Webb (Telford AC) and 1st Lady Zoe Barber (Shrewsbury AC) in the 2016 race.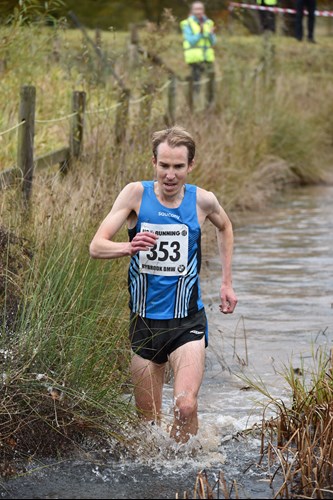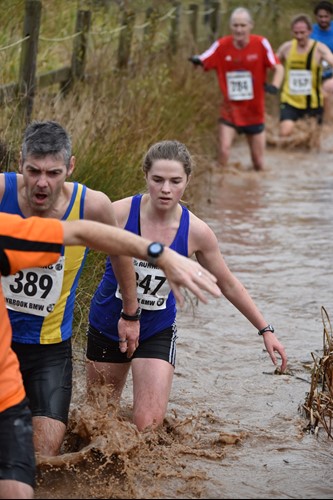 For more pics visit Colin Williamson's site here
See the 2016 Results here
Please read the Information for Competitors for more details before you enter. 
The Information for Competitors 2017 provides all the information you need about the race including the Race Cancellation Policy. Please read this document before entering. 
Online entry is available via Runbritain http://www.runbritain.com/
For a postal entry, download the Mad Jacks 2017 Entry Form here  – please read the Information for Runners document before you enter.
A big thank you to the National Trust and all the sponsors without whom this race would not be possible.
If you like the look of Shrewsbury AC, why not join us? Use this link to get membership information. Find out about training with us here